Energiekontor has commemorated its 25 year anniversary! For the last 25 years, Energiekontor has stood for a sound approach to business and a wealth of experience in wind power. The Company was one of the pioneers in the industry and is now one of the leading German project developers.
Energiekontor is a renewable energy company based in the German city of Bremen. In addition to its headquarters in Bremen, Energiekontor has offices in Bremerhaven, Hagen im Bremischen, Aachen, Bernau near Berlin, Potsdam and Augsburg. The company also has branches in England (Leeds), Scotland (Edinburgh, Glasgow), Portugal (Lisbon), USA (Austin / Texas and Rapid City / South Dakota) and France (Toulouse, Rouen).
The Group was founded in 1990 as a private and independent company to plan and develop wind farms.
Currently the company is one of the pioneers in the industry and is today one of the leading German project developers. The core business ranges from planning and construction to the operational management of wind farms in Germany and abroad and was expanded in 2010 to include solar energy. In addition, Energiekontor operates wind and solar parks with a rated output of almost 287 megawatts (MW) in its own portfolio.
Energiekontor's 25-year history is reflected in the 25 % figure for power generation from renewable energy sources now achieved in Germany. This is the end result of a process in which conventional energy production, environmental pollution and anthropogenic climate change have all been critically reassessed at a political and social level.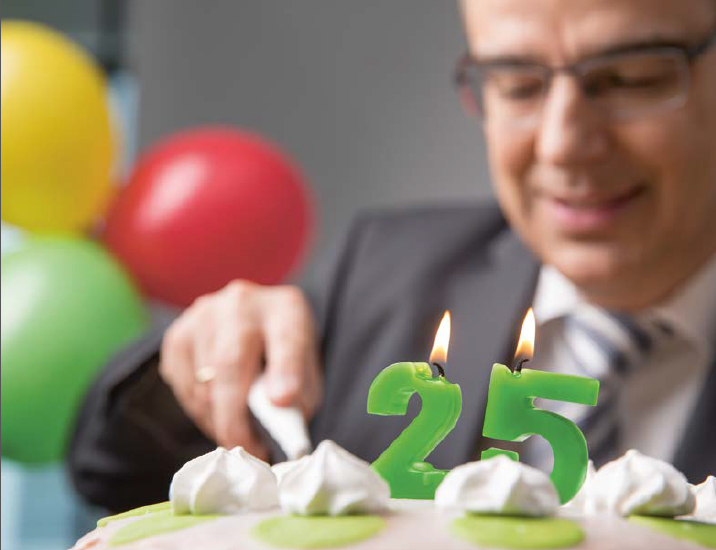 Mr. David Coimbra – Project Manager; Dr. Bodo Wilkens – Chairman of Supervisory Board; Mrs. Patrícia Silva – Head of Portuguese accounting; Mr. Peter Szabo – CEO; Mr. Günter Eschen – Executive Board; Mrs. Raquel Salavessa – Project Manager; Mrs. Andreia Centeio – Project Manager; Mrs. Helena Rodrigues – General assistant; Mr. Günter Lammers – Chairman of the board; Mr. Malte Herrmann – Managing Director
"The foundation of our solid business performance is our corporate strategy, which itself rests on two separate pillars: our core competency and project development, and the expansion of our Group-owned wind farm portfolio. Both of these pillars are further reinforced by the operational management of Group-owned and third-party facilities, plus innovative and efficiency-boosting developments such as RBE – Rotor Blade Extension." – excerpt from the 2014 edition of  the Annual Report of Energiekontor.
"On behalf of my management colleagues, I would like to take this anniversary as an opportunity to thank all of our supporters for their loyalty over the last 25 years." – Peter Szabo – Managing Director.