Tests performed – What was done?
Load measurements on blade's roots and main shaft, according IEC 61400-13;
Gear box and main bearing analysis;
Natural frequency of the blade measurement;
Distance from the modified tip blade to the tower.
Technical Surveys of Prototypes
Currently, the following prototypes are installed in our wind farms:
RBE Bonus 1.0MW
RBE Bonus 1.3MW
3 years after installation, a technical survey was carried out by independent auditors.
The RBE Bonus 1.3 installation was successfully completed in 3 wind farms in Portugal, located in Serra do Marão (Seixinhos and Penedo Ruivo Wind Farm) and Serra de Montemuro (Lameira Wind Farm).
The installed power amounted to a total of 26wtg BONUS 1.3 turbines, including:
8 WTG at Seixinhos Wind Farm;
10 WTG at the Penedo Ruivo Wind Farm;
8 WTG at Lameira Wind Farm.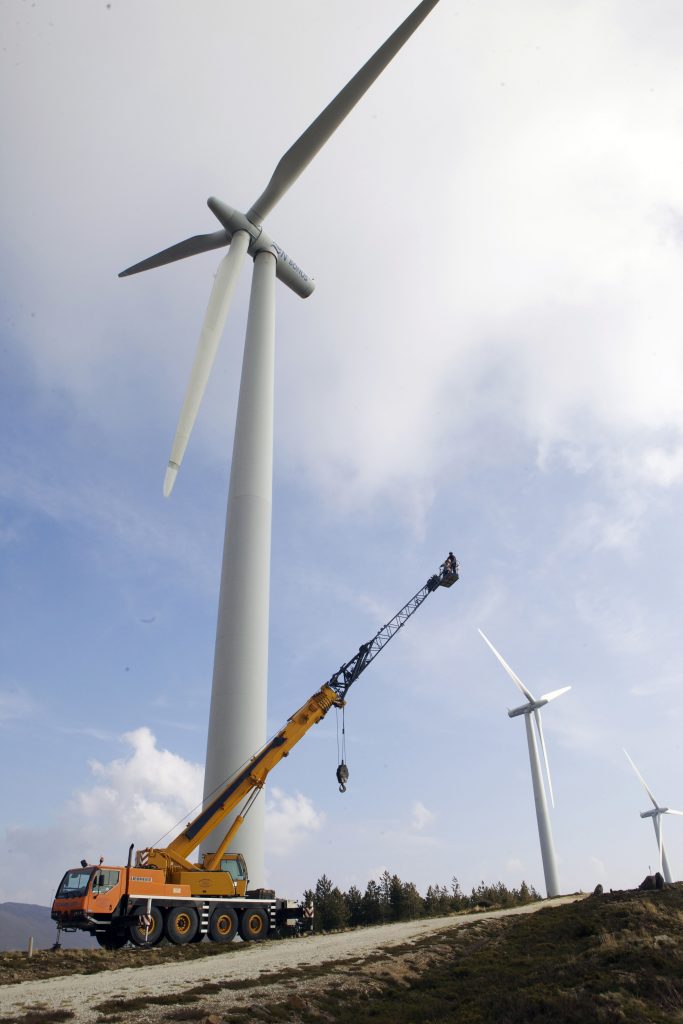 Scope of Surveys:
‒ Endoscopic inspection of gear box;
‒ Vibration analysis of complete drive train;
‒ Visual check of main bearing;
‒ Rotor blade and machinery visual check;
‒ Multiple WTG minor componentes.